Board of Directors
| | | |
| --- | --- | --- |
| | Nathanial Reddy | Chairman |
| | Johan Burger | Vice Chairman |
| | Nirvani Singh | Marketing |
| | John Samuel | Education and Training |
| | Rowland Gurnell | Regional Chapters & Membership |
| | Hendrik Wannenburg | Insight |
| | Ronald Barnard | Treasury |
| | Rene Swart | Stakeholder Relations |
| | Jeanette Manana-Mmakola | Standards |
John Samuel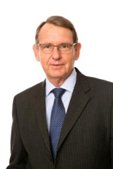 John R Samuel Pr Eng; Pr CPM; C Eng; AFP; BSc Eng(Civil), GDE; MBA; MSAICE; MICE; MASCE (life); SAFMA

John is a Specialist Advisor at J Maynard for infrastructure development and management, Facilities Management and Public Private Partnership consulting.

He started his career as a consulting civil engineer involved in infrastructure development and then spent thirteen years with BP where he was responsible for all engineering maintenance and capital works in the Cape.

John was with Turner & Townsend for eighteen years consulting on a variety of infrastructure and immovable asset development and management commissions for both the Public and Private sectors. In the last twelve years, John has consulted to Government and the Private Sector on Strategic Asset Management, programme management, infrastructure development, Strategic Facilities Management, outsourcing of Facilities Management services and PPPs. He has been involved on many of the accommodation PPPs in Southern and Central Africa covering a range of different types of immovable assets, was lead advisor to the Department of Public Works for the outsourcing of FM services at the Parliamentary Complex in Cape Town and on the GIAMA guidelines and has advised provinces on infrastructure planning and management.

In November 2014 John joined J Maynard supporting the Independent Power Producer Programme (IPP) while continuing his involvement on PPPs and other consulting work.

He was a member of the Review Committee for the development of the Standardised Provisions for PPPS and spoken at numerous seminars on Asset development, Facilities Management and facilities procurement using alternative funding mechanisms. He is a member of the Board of the South African Facilities Management Association.
Zamo Cindi
Zamo Cindi is currently working as Vice President: Facilities Management for ABSA-Barclays Africa Group Limited managing the largest portfolio in the country for the bank and serving as Non-Executive Director for City Improvement District- largest CID (MMID) in the City of Johannesburg , I have also worked in Senior Management positions for Denel Dynamics- Senior Contract Manager: Facilities Management ,Yokogawa, Vodacom and TFMC , which makes my relevant experience to have worked and managed largest Facilities Management portfolios in the country.

He has been a member of SAFMA for more than 4 years.

I have qualifications in Advance Project Management, Safety Management, Engineering Electrical, and Quality Management which is aligned for Facilities Management.
Xolani Zuma


Xolani Zuma is currently the Regional Head of Facilities Management for Barclays Africa/Absa - Western Region. In this role, he is accountable for ensuring alignment of the Facilities Management (FM) Services mandate to the wider Absa Corporate Real Estate Solutions (CRES) strategy.

He leads a team of Facilities Management professionals with an overall responsibility of overseeing the provision of services to numerous provinces in the Western Regions' (Western Cape, Free State, North West and Northern Cape) corporate and retail property portfolios.

Prior to joining Absa, Xolani held leadership positions in both the public and private sector, successfully delivering complex capital projects, reducing operating costs and enhancing operations in organizations like the National Prosecuting Authority, Metropolitan Health, Sci-Bono Discovery Centre, Shell South Africa, Johannesburg Roads Agency and The Freedom Park in Pretoria (a five hundred million capital project where he was appointed as the Site Manager / Client Representative during construction and went on to lead the operationalization of the heritage site as the Head of Department responsible for Park Operations).

Xolani has 16 years' experience in the Facilities, Projects and Operations management space of which 10 years have been in Executive roles overseeing major projects.

He has a long and consistent track record in Strategy Development, Implementation, Leading, Coaching and motivating teams.

He has qualifications in Facilities Management, Project Management (PMP), Supply Chain and Business Management.

Board Membership: Johannesburg Property Company (Appointed 16 March 2017 )
René-Jay Swart
I have been in the employ of St Stithians College going on 10 years in August 2017. I am a member of the Executive Committee and report to the Rector of the College. My role as Head of Operations encompasses all aspects of Facilities Management, with the exception of Finance, Marketing, HR and ICT.

I have been a member of SAFMA since February 2013, and was granted my Accredited Facilities Professional certification in 2014.

I have been in the field of facilities management for a total of 26 years now in varying levels of responsibility and have worked my way up into the role I am in now.

My passion is the environment and I am constantly looking at ways to get St Stithians College off the grid, save water, plant water wise plants and trees, recycle all waste, etc. We are quite far down the road in this regard and are often complimented for what we do and have done as a school.

I have a staff complement of 40 that I manage from hiring, disciplinaries, training, motivation, etc. The team is well structured and works well in the school environment.

It would be a privilege for me to be invited to the Board of SAFMA, as I feel that this is such an amazing organisation that can and does help Facilities Managers in all areas of FM and in all job specs throughout FM. I strongly believe that FM is still not fully understood by the majority in the business environment and it is our responsibility to improve that.
Stephen Pennick
Stephen has been involved in the service industry for over 29 years. He has successfully founded a number of start-up companies and has been involved with establishing numerous joint ventures and consortiums. He is currently the Managing Director at Pragma Facilities Management. He also serves as Director on the Management Board of an additional company.

His ability to direct complex projects from concept to fully operational status, managing multimillion rand budgets as well as diverse and substantial teams of personnel is highly recognised by Clients, Colleagues and the Industry. He is known for his strategic vision and unique problem solving ability to devise creative solutions. He is an innovative, highly motivated, passionate leader with extremely good business and strategic acumen.
Alexander Berndl


Originally from the UK, Alex spent 9 years in military service in the 1980's and 90's. Upon leaving he subsequently worked for ten years as a senior operator in various UK blue chip retail businesses across a number of sectors, including PC retail, brown and white electrical goods and home improvements. After coming to South Africa in 2003, Alex was the Head of Retail Operations for the Tile Africa retail business until 2008, managing 42 stores across South Africa.

Following a short spell in operations management in the steel industry, Alex joined the Servest Group in 2010 as the Sales & Marketing Director for what was then Cleancor. He was subsequently promoted to Managing Director of the rebranded Servest Cleaning in 2011 and was then moved to Servest Corporate Office in 2012 as the Group Business Development Director. In this role, Alex was instrumental in driving the monolithic rebranding process of the group and re-positioning Servest as an Integrated Facilities Management business.

Today, Alex is the Group Sales & Marketing Director for Servest and is passionate about the facilities sector and challenging the status quo around how FM is perceived in South Africa. With the group's significant UK business presence, Alex uses his knowledge of the overseas FM industries to identify trends and indicators that can be transferred to the South African market, with a view to improvement of the industry here.